Same-Day Pediatric Sick Visits Frisco, TX
When your child gets sick, you want them to get better as quickly as possible. Healing Care Pediatrics will accommodate same-day appointments for our young patients when they fall ill. You can take same-day appointments if your little one has conditions such as asthma and allergies, childhood diabetes, seizure disorders, sickle cell disease, or illness that needs urgent care. Contact us for more information or schedule an appointment online. We serve patients from Frisco, TX and surrounding areas.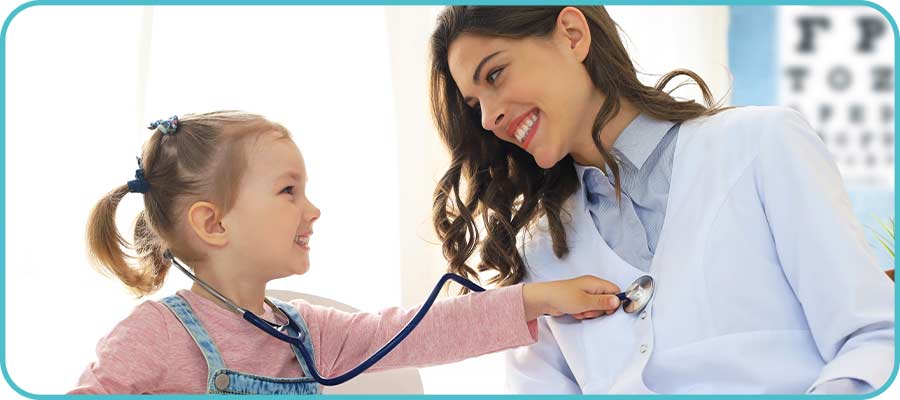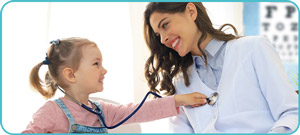 Table of Contents:
What does a pediatric doctor do?
When should my child see a pediatric doctor?
What does a pediatrician treat?
What is a sick child visit?
What does a pediatric doctor do?

Having a baby is by far the biggest change in a couple's life together, and that change includes every aspect of your new baby's healthcare needs. Their health and well-being will become your top focus for the next 18 years and beyond, as they will always be your baby. One of the most important things a new parent needs to prepare for is deciding which doctor will oversee your new baby's healthcare? A medical doctor who manages all aspects of a child's behavioral, physical and mental health, until age 18, is called a pediatrician. A pediatrician is specially trained to diagnose and treat a vast array of illnesses in children, from minor health issues all the way to serious diseases. A pediatrician, in addition to graduating medical school, has completed a three-year residency program specializing in pediatrics. Throughout the duration of their practice in pediatrics, they must maintain their certification with the American Board of Pediatrics through regular and required continuing education.
When should my child see a pediatric doctor?

Within the first week after you've brought your bundle of joy home for the first time, you will have arranged your first visit to your pediatrician, family doctor, or even the doctor at the hospital where the baby was born, for their first wellness check-up. At that first visit your pediatrician will:

– Take your baby's weight, and measure their length and head circumference
– Check for signs of jaundice
– Check how feeding is going
– Perform a general physical exam
– Inquire how the family is adjusting to their new family member
– complete any screen tests that were not completed at the hospital

Beyond that, your child should see their pediatrician on an annual basis, or as recommended by their doctor, and as needed to treat illnesses and injuries that come up during the year. Healing Care Pediatrics is focused on your child's overall health and well-being, and takes a preventative approach to their health care, ensuring they are up to date on immunizations and any required screenings are performed.
What does a pediatrician treat?

You will bring your baby to visit the pediatrician many times between birth and 2 years old for "well-child" visits, then annually or as recommended by your pediatrician from age 2 until 5. After age 5 you will likely only see your pediatrician for annual check-ups. However, if your child gets sick, your pediatrician is the first doctor to be called. Most visits to the pediatrician will involve a physical exam, during which they will check vital signs, test reflexes and check for growing abnormalities, such as spinal deformities or joint misalignment. A pediatrician may also order blood tests, x-rays or any specialized tests as deemed necessary.

A certified pediatrician provides well-child care from birth until 18 years of age, and will treat everything from the common cold to some of the most severe and life-threatening ailments in children and young adults.

The six most common injuries and diseases that are treated by a pediatrician include:

– Asthma and allergies
– Cerebral Palsy
– Childhood Diabetes
– Childhood Obesity
– Seizure Disorders
– Sickle Cell Disease
What is a sick child visit?

As the term implies, a sick child visit to a pediatric doctor is done when a child is suffering from an acute health concern, and the purpose of the visit is to diagnose and treat the concern. The sick child visit is different from a well-child visit, which is routine and checks the child's growth and development, administers immunizations, and to possibly detects potential health issues early on. A sick child visit is important, but not an emergency, and should be differentiated from a medical emergency. In many cases, the problem is addressed at the pediatrician's clinic and booked ahead of time with a set appointment. However, emergencies like breathing difficulties, seizures, or serious injury that require immediate medical attention should be urgently treated without the need for an appointment, typically through urgent care or a hospital emergency room depending on the severity.

At Healing Care Pediatrics, we care deeply about you and your child's health, and our highly skilled, Board Certified Pediatricians take pride in making your child's health a top priority. We want to ease your fears and concerns as parents when your child isn't feeling well. Give our office a call or visit our website to book an appointment today. We serve patients from Frisco TX, Prosper TX, The Colony TX, Allen TX, Fairview TX, and surrounding areas.